Hi! If you're reading this, chances are we're friends. Even if you're a customer of ours, you're probably still a friend; we run a small, intimate business and many of our repeat customers have become like friends, and even family, over the years.
So as a friend, I'm asking for a little help. It's hard for me to do--asking for help. I'm kind of stubborn, definitely a workhorse, and tend to shoulder the burden myself rather than beg for alms.
Since we made most of our friends through work, which takes us all over the country, it didn't really make sense to have a wedding. We knew there was no conceivable way to invite everyone we would want to be there and expect people to be able to attend. Our friends are scattered throughout the country. They're in California, Michigan, New York, New Jersey, Ohio, Missouri, North Carolina, Alabama, Texas, Illinois--even those of you who are local insomuch as you're in New England are busy with work and life and traveling to conventions. It would have been awesome to gather you all together in one place to help us celebrate our twelve years together with an honest-to-goodness-finally-sanctioned-by-t
he-state wedding…but realistically, it wasn't going to happen. And we're cool with that. So this past November, we squeezed in a tiny not-quite-a-ceremony between traveling from one convention to another and called it good.
I'd like to make up for the lack of celebrating with one kick ass honeymoon, but in order to do that I need a little help. I want to take my new wife to Emerald City Comic Con in March. I want to go to a convention for fun (gasp!) and enjoy the sights and sounds of a city without worrying about when I have to set up a booth and whether or not it's going to be a good show. Since we opened the business seven years ago, we've done upwards of 150 shows in 18 different states. Just the two of us, making all our merchandise, racking up the miles.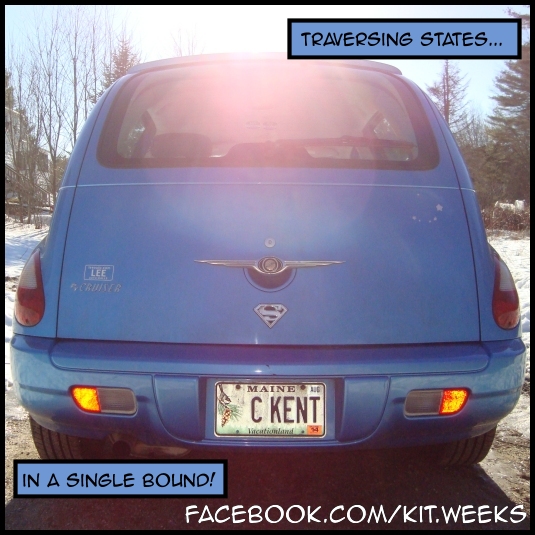 I'd love a little break. I'd love some time to enjoy my wife. I'd love to be at a con as a raging fan, not a business owner. I want to drink too much coffee not because the work hours are outrageous, but because I'm having too much fun to sleep. I want to geek out.
If everyone reading this donated even the minimum amount they could spare, we'd be well on our way. This won't happen without a little help from our friends.
Thank you for reading this, for being there for us, and for generally being awesome. We really appreciate you and can't wait to see you again--whichever state that happens to be in. :)
If you can help us by donating, we've put together a donation pool with all the details here:
Our Superhero Honeymoon
.
Thank you so much. We love you guys.
♥
Kit (& neko)